WMBA President's Message October 2019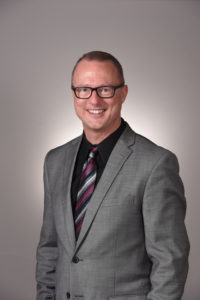 November is here and the holiday season is upon us. Before you know it it'll be Thanksgiving, then Hanukkah, Christmas, Kwanzaa and before you know it, it's 2020! WOW!
Since time is flying by it's so important to slow down and take the time to enjoy the holiday season. We've all got so much to be thankful for. Keep that in mind this time of year. Get together with family, friends and loved ones and truly enjoy your time together.
We're so fortunate to have such a vibrant and active organization. We're going to finish the year off with a couple of truly amazing events you won't want to miss. Mark your calendars! 2 events left!
OUR LAST EVENING MIXER OF THE YEAR:
When: Monday, November 11, 2019
Where: UNCS (United National Consumers Suppliers)
1501 NE 26th Street, Suite 200, Wilton Manors, FL 33305
Time: 6-7:30 pm
Cost: Free to WMBA Members, $10 to Future WMBA Members
This event is going to be the preeminent event of the year! The owner of UNCS want to make sure you have the best time possible.
Hors d'oeuvres and drinks provided. Open bar.
Plenty of free parking.
A large crowd is expected so please bring plenty of business cards.
ANNUAL HOLIDAY SPECTACULAR IN THE PARK:
When: Monday, December 9, 2019
Where: Richardson Park, Outdoors, 1937 Wilton Drive, Wilton Manors, FL 33305
Time: 7-8:30 pm (VIP Reception 5:30-7 pm, Indoors)
Tickets Go On Sale Soon… Look for Upcoming Announcements. All proceeds to benefit the Wilton Manors Elementary School.
There will be no monthly luncheons in November or December due to the upcoming holidays. These next couple of months will go quickly. With only 2 events left for the year, I'm hoping you will find the time to attend them. Both are going to be very special!
Thank you! It's my honor and pleasure to be of service to this amazing organization! I look forward to seeing each of you at our next 2 events. Please bring a friend. There's always room for one more at a WMBA event!
Tim Moffitt
WMBA President
Senior Relationship Manager, FlashBanc