WMBA President's Message July 2019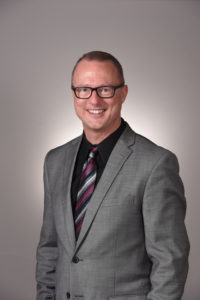 Happy Summer WMBA members and future WMBA members! It certainly is HOT outside and that's a great descript to use for our upcoming events. We're taking July off as a vacation month as we have in years past, to have fun, ramp up, and fresh ourselves for the rest of the year. No WMBA Events in July.
Look for Business Connection, our Quarterly Newsletter, coming out in the next week or so. It will be available at strategic locations, professional offices and cafes up and down Wilton Drive and throughout Wilton Manors including City Hall, The Pride Center, and Sterling Accounting.
Enjoy your July and we'll see you in August.
Upcoming Events in August:
Monday, August 12, 2019- Monthly Evening Mixer- SPECIAL EVENT- TOWN HALL MEETING
Thursday, August 22, 2019- Monthly Luncheon- Lunch & Learn- Featured Speaker, Tony LoGrande
Watch upcoming emails for details!
Coming in September:
Monday- September 9, 2019- First Annual Health & Wellness Expo!
As you can see, there's lots coming up in the next couple of months! Enjoy your summer, get some rest, have some fun, and get ready for some great networking opportunities and awesome activities to help you continue to improve both yourself and your business.
It's always my pleasure to be of service for the Wilton Manors Business Association. Thank you for the opportunity. If you'd like to volunteer to help us, email me at tmoffitt@flashbanc.com. If you're interested in becoming a member, join us at https://wiltonmanorsbusinessassociation.com/join-wmba/
Again, thank you!
See you at our next event!
Tim Moffitt
Umbrella Credit Repair, Owner
President